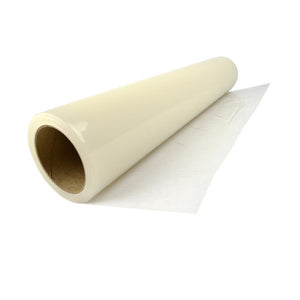 Poly-Tak Carpet Mask - 24in x 200ft 3mil
Regular price
CALL FOR PRICE
Poly-Tak Carpet Mask - 24in x 200ft 3mil
Carpet Mask® is the most effective way to temporarily protect synthetic carpets from damage during high traffic times. The Carpet Mask® brand is the choice of professional contractors, home builders and property managers.
Carpet Mask® is a tough 3mil. linear low density polyethylene film that is coated with a solvent based adhesive on one side. The sticky side adheres to the carpeting and keeps the product in place. Once used, Carpet Mask® peels clean and is easily removed. The product is highly resistant to tearing and puncturing and has a skid resistant surface. Maximum application time is 45 days
Product Details:
24" x 206' 3mil

Tear resistant.

Solvent acrylic adhesive technology.

Reverse wound for easy roll out.

Peels clean.

Volume discounts available.
---