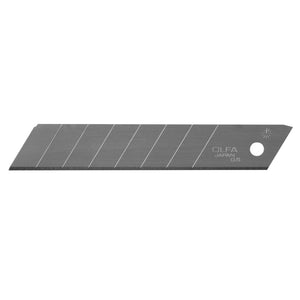 OLFA LB - 10B Silver Snap-Off Blades 18mm - 50 pack
Regular price
CALL FOR PRICE
OLFA LB - 10B Silver Snap-Off Blades 18mm - 50 pack
If it's precision you want, choose these OLFA® snap-off blades. They are extremely sharp to begin with, and you can snap off a dulled edge to maintain cutting precision. Use these blades for construction materials including drywall, linoleum, carpet, flooring, insulation, and roofing materials. Good for flooring, carpeting, linoleum, drywall, roofing shingles.
Product Details:
8-segment 18mm snap-off blade.

Made from high-quality carbon tool steel.

Double-honed blade provides superior initial sharpness and edge retention.

Exact 59 degree edge angle optimizes cutting power and minimizes blade breakage.

Volume discounts available.
---